Yusaku Iida aka NYORAI ( Japan )
Yusaku Iida, also known as NYORAI, is an innovative Japanese producer and DJ from Tsukuba.



He has been creating electronic music for many years, specializing in the more experimental and ambient genres. His music is a captivating fusion of electronica, IDM, experimental music, and ambient soundscapes.
With his distinct style of composition, he has crafted an impressive body of work that truly sets him apart from the rest.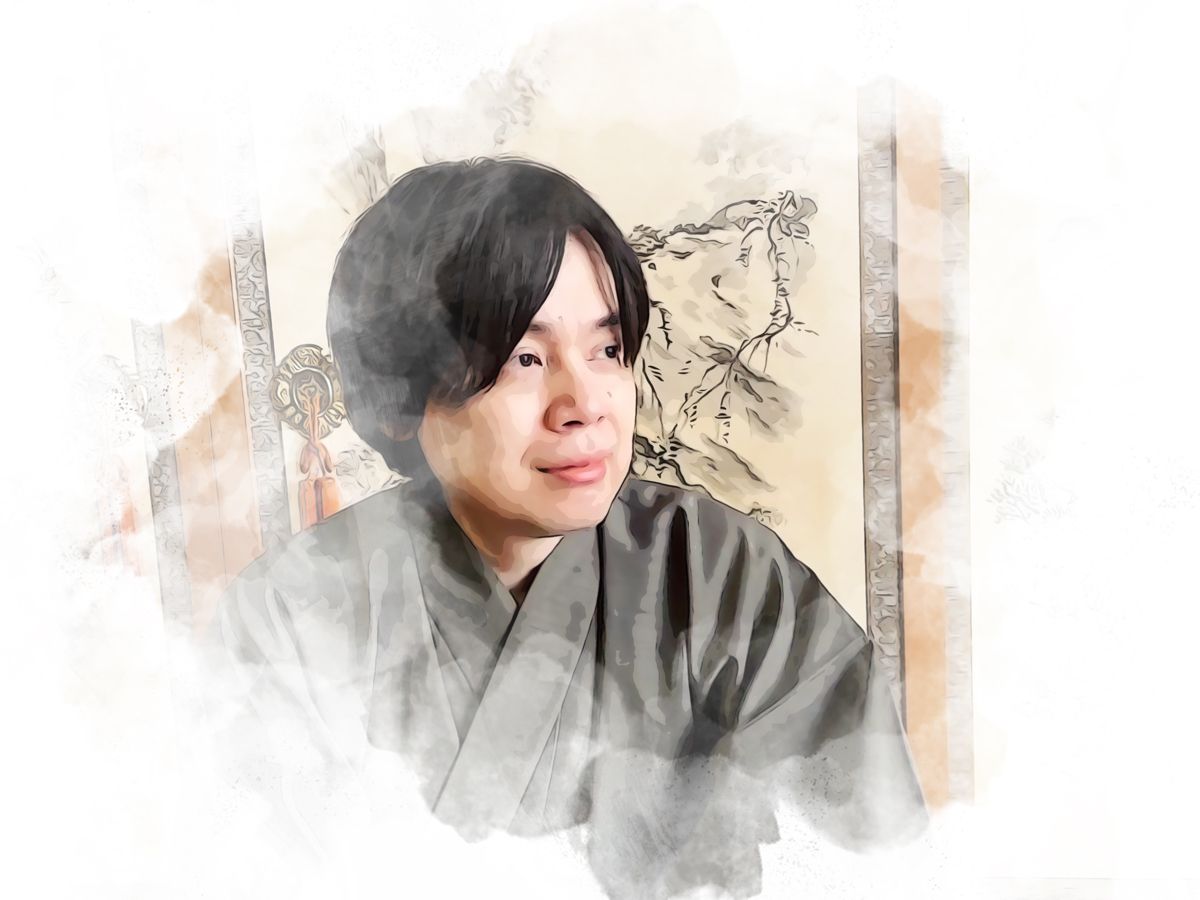 NYORAI had a successful debut in 2020, producing work for labels around the world.

His debut EP reached number one on two popular electronica charts and all releases have charted in the Electronica Top 100 in Beatport, Traxsource or Juno Download platforms.
2021 marks the debut album of NYORAI, titled "雨の音 Rain Sound". This digital and CD release, in collaboration with the Indian label reset.networks, has received high praise and recognition as a "Top Album" by Pitch Perfect magazine, and also featured in a review by Electric Soul magazine. In 2023, it was followed by a Digital EP called "空間 (Kūkan)" with EC Underground.
---
⏬ FULL DISCOGRAPHY, Browse & Listen ⏬
May 5, 2020 _________1080 - EP - Global Music Records (Soundcloud)
August 23, 2020 ______Sea and Sky - EP - Self-release (Bandcamp)
October 26, 2020 _____Atom - EP - SMR Underground (Beatport)
November 27, 2020 ___To You In Heaven - EP - Survivor Records (Beatport)
January 7, 2021 ______4 Stories - EP - SMR Underground
March 16, 2021 ______Artist Serie 054 - Album - SMR Underground
May 18, 2021 ________Kujaku - EP - SMR Underground (Beatport)
May 29, 2021 ________Nerveclinic - Eeerie Moment - Remix - SMR Underground
Juin 18, 2021 ________Curly Loops - Clockwork Android - Remix - SMR Underground
Juin 18, 2021 ________No Ordinary Trip Vol.I - Various - No Ordinary Music Records
October 15, 2021 ____3 Years Of Deep-Progressiv - Various - SMR Underground
November 11, 2021 __To Be X Amsterdam2021 - Various - TOBE (Beatport)
December 24, 2021 __雨の音 (rain sound) - CD, Album - reset networks (Bandcamp)
February 1, 2022 ____Kagayaki - Single - Fearless Recordings (Soundcloud)
April 24, 2022 ______The Electro Music Awards, Vol. 1 - Various - U.M.A. Music Awards
February 15, 2023 ___Harukaze - CD, Album - Werra Foxma Records SubClub (Bandcamp Subsriber exclusive)
May 5, 2023 ________空間 Kūkan - Album - EC Underground (Streaming)
August 18, 2023 _____illocanblo - Fleeting - Remix, CD - EC Underground (Stream and buy)
---
Exclusive
Stream NYORAI's new remix
Releases, August 18, 2023
NYORAI's demo is now available and awaits discovery. Get in touch with us to learn more about his music and explore exciting possibilities for collaboration.

WARP Records has been a major influence on NYORAI, with Aphex Twin, Autechre, and Flying Lotus at the forefront. In more recent times, Four Tet, Burial, and Radiohead have also had an impact. Nineties hip-hop and neo-soul artists, such as D'Angelo, have also been an important part of his musical influences. Kraftwerk and Can are two timeless bands he admires.
Recently, he has come to appreciate the sound of Max Cooper and Mesh Records, which can be heard in his most recent releases.
Following Max Cooper's challenge! Let's give a listen to NYORAI's remix.
Additionally, NYORAI is fond of traditional Japanese music.
NYORAI draws inspiration from all over the world, from sunny skies to rain-soaked leaves to the changing shape of the moon each night. Japanese nature and its spirit of Zen have had a great influence on his work and continue to inspire him.